Krell FPB 250 MC (Used)
Krell FPB 250 MC (Used)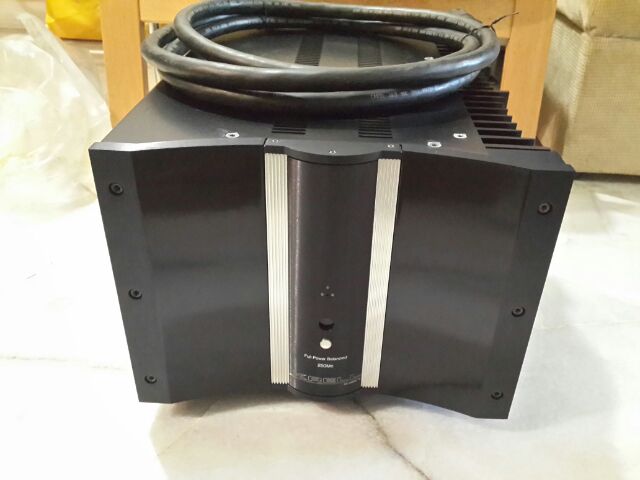 Krell FPB 250 MC (Used).Pls take note, only 1 unit available here. Being used for center speaker. Condition 8.5/10. Like new.
Selling RM10k
Serious buyer please call 0123308998.
Read more
This topic belongs to the forum
Numbers of topics : 48759
Numbers of messages : 124922
Numbers of users : 10603
Numbers of points : 8696
WARNING: this is for your reading pleasure, or for experienced DIY'er who has enugh electronic knowledge background.risk of electric shock or severe equipment damage / personal injuries may happened if you not sure what you are doing !!! Hi all, just t
...................
Krell MD-2 CD Transport with custom acrylic cover for sale. Comes with original double box, manual but not original remote control. Some LED lights not working which does not affect the sound. Condition 8/10. Price SOLD. Interested pls call, sms or PM
This Krell FPB 600 amp is in excellent condition and sounds fantastic. Amp comes with the factory box, manual and a power cord. This is obviously a stunning state-of-the-art design that will properly and accurately drive any speaker you care to partner it
Krell FPB 200C power amplifier with CAST & XLR inputs, original packaging, manuals. Mint condition (8.5/10) RM 15,000 - reduced for quick sale Contact Cheah, 0122010263 Pics (Sorry for bad quality, phone camera only):
Forums from same category